Thường từ ACTUALLY sẽ làm ta nghĩ đến nghĩa "IN FACT" hoặc "REALLY".
Tuy nhiên, nó cũng có nghĩa rất đắt mà nếu sử dụng trong Ielts Writing sẽ giúp gây ấn tượng về vocabulary.

🧠 ACTUALLY (adv): used in sentences in which there is information that is in some way surprising or the opposite of what most people would expect
= sử dụng trong khi có thông tin làm ngạc nhiên hoặc trái với mong đợi của mọi người


👨‍💼 Các bạn xem thầy Simon sử dụng ACTUALLY trong Ielts Writing TASK 1 hay như thế nào nhé.

Sales of the two Fairtrade products were far lower in Denmark, Belgium and Sweden. Small increases in sales of Fairtrade coffee can be seen, but revenue remained at €2 million or below in all three countries in both years. Finally, it is noticeable that the money spent on Fairtrade bananas ACTUALLY fell in Belgium and Sweden.


With love & passion!

P/s: Ngoài những bài giảng online cho những người tự học tiếng Anh, Ielts, nếu muốn học kỹ và chất lượng hơn với các lớp học ít người, học phí thấp các bạn có thể tham gia các lớp luyện thi Ielts offline trên đường Nguyễn Trãi – Hà Nội của mình nhé.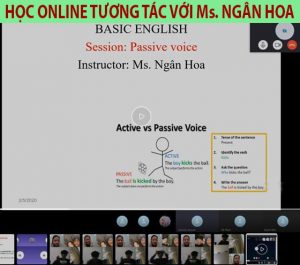 CÁC KHÓA HỌC OFFLINE CỦA Ms. NGÂN HOA
Hướng dẫn các kỹ năng Ielts:
Luyện thi tốt nghiệp THPT & ĐH